A team of experts has analysed the current state and near-term prospects of the online gambling market around the world. To complete the picture, the experts studied the legislation governing the organisation and conduct of gambling, both online and offline. The market does not always function according to the rules set by the legislators. Therefore, the experts also paid attention to the real state of the gambling industry in each country. The results of their study analysts published in the publication KeyToCasino.
Research methodology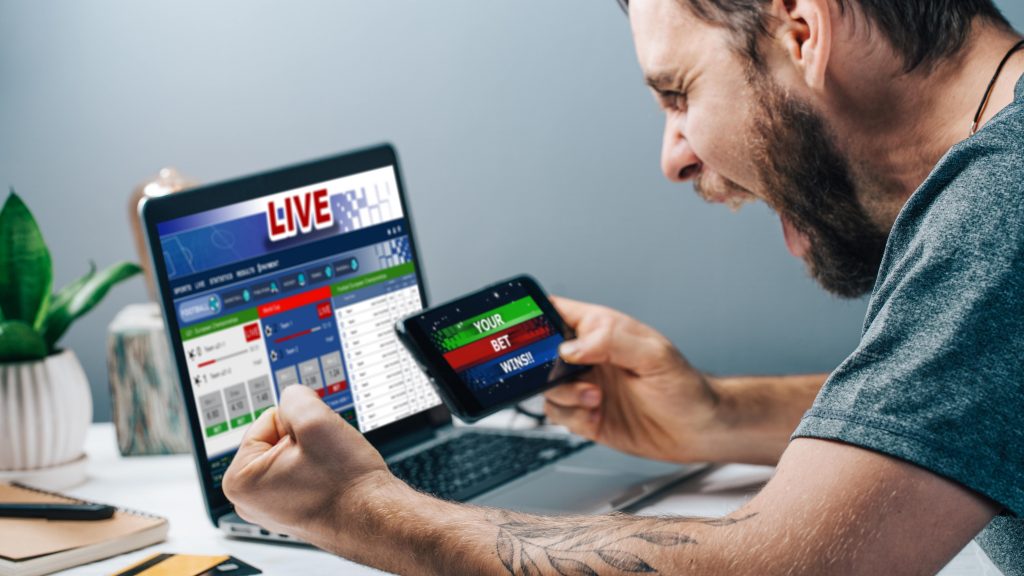 More than half of the planet Earth's population has no or very limited access to gambling on the internet. Only in 60 countries of the world online gambling is legalized, regulated by the specialized state services and the citizens are allowed to make bets. So says the latest study. Attitudes towards gambling vary greatly from country to country.
In some countries, all types of gambling establishments, both online and offline, are banned; in others, gambling is allowed, or the issue is not regulated by local laws. It is a widespread practice to prohibit local businesses from operating a casino, while allowing foreign operators and investors to do so. Very odd laws governing gambling establishments are often encountered. For example, in some countries local citizens are forbidden to gamble and only foreign tourists may visit casinos. Or casinos are only allowed to citizens who earn above average income. The bureaucratic machine has not kept pace with the market, so in some countries operators take advantage of the lack of a ban on the latest types of gambling.
The research team analysed the situation in 225 countries and territories and studied materials in 46 different languages. The information sources used varied from country to country.
For 83% of the countries, information was available from open official sources such as government websites.
For 12% of countries surveyed, information was available from authoritative local sources with no official status.
For the remaining 5% of countries, information was only available from foreign or non-authoritative sources.
Thus, for 95% of countries with 98% of the world's population, information on market conditions was available from reputable local sources.
A little background
The team's aim was to provide as complete a picture as possible of the state of gambling around the world and to show the obstacles players face in different countries.
Government regulation of the gambling industry has been introduced by almost all governments of countries where gambling is allowed. This tradition goes back to the days of the Roman and Chinese empires. Casinos as we see them now appeared in Western Europe in the 17th century. The first casino appeared in Venice. It was called Il Ridotto. This casino was opened in 1638, first time it was open only during the traditional annual carnival.
Today, almost all countries have gambling laws, but there still are territories where gambling is not regulated in any way and in some countries gambling is completely forbidden.
Research findings
Land-based casinos (offline)
Land-based gambling institutions have existed much longer than internet casinos, so the legislation regulating their work is better elaborated. In 74 countries there are certain restrictions on land-based casinos.
In 51 countries land based casinos are completely banned.
In 6 countries local citizens are forbidden to visit casinos, they are open only for foreign tourists.
In 17 countries casinos may operate only in certain cities or territories – gambling zones.
That leaves 151 countries (67% of those surveyed) where land-based gambling facilities are allowed. Thus, only 47% of the world's population is free to visit casinos in their countries.
Online casino
The situation with online gambling is more confusing and complex. This is due to the fact that state regulatory authorities treat national and foreign operators differently. Various forms of restrictions are imposed on online gambling in countries that are home to about 56% of the world's population.
In 39 countries, online gambling is completely banned.
In 32 countries, local operators are prohibited to open online casinos, but foreign operators continue to accept bets. There are various reasons for this situation. Some governments simply do not have the resources to effectively block access to foreign operators' sites.
Sixty-one countries require a license from the local regulator in order to open an online casino. In half of these countries, the requirements for a licensee are drafted in such a way that only a local company can obtain a permit. Very often foreign operators accept bets even without a license. As in the previous paragraph, authorities of such countries are unwilling or unable to stop illegal online gambling.
In 93 countries, Internet casinos are not banned and do not require
Comparison
Using the presented data, we can see how the countries that allow land-based casinos prohibit online casinos and vice versa. There are 168 countries in the world where locals are allowed to play at land-based establishments throughout the state or in parts of it. How do these countries treat online gambling?
27 countries prohibit online casinos completely, although land-based establishments operate without restrictions.
60 countries have introduced state regulation of online gambling.
81 countries do not prohibit online gambling and do not regulate this market.
Citizens of 57 countries, where offline operators are completely banned, cannot go to a land-based casino. But can they bet online?
In 44 countries there is a complete legal ban on gambling, both online and offline.
In 13 countries land-based casinos are banned, but online operators can operate. Internet casinos are either not legally regulated or are allowed, even though land-based gambling establishments are banned.
A player's perspective
There are 132 countries where online gambling is completely banned. What awaits a citizen of such a country if he or she decides to bet online?
In 92 countries, nothing will happen to him as there is no punishment for such actions.
In 15 countries, betting at online casinos will be regarded as an administrative offence.
In 23 countries, gambling on the internet is a criminal offence.
Some states are taking additional steps to make it more difficult for their citizens to access illegal betting on the Internet.
In 36 countries, ISPs are obliged to block users' access to all online casinos.
In 18 countries, authorities are obliging banks to block financial transactions that involve gambling establishments.
How casinos work
The legislation regulating gambling does not always reflect the reality of the industry. Some casino operators voluntarily block access to their websites for the citizens of those countries, where online gambling is prohibited. Other operators do not pay attention to the prohibitions of local authorities and freely accept bets. But almost always casinos make the decision based on business strategy or marketing considerations.
It is interesting to look at how online casinos treat foreign customers. For example, online casinos restrict access to their sites to residents of countries where:
require a license from the regulator – 24%;
gambling is prohibited – 22%;
only foreign operators are allowed to operate – 16%;
local operators are required to obtain a licence, but foreign operators may operate – 14%;
No bans on online gambling – 14%.
So which countries are most often blacklisted? Internet casinos most often deny access to players residing in the United States of America, followed by France and Israel. About 72% of all online casinos worldwide restrict access to their sites for US citizens. French are not welcome in 70% of online gambling establishments and Israelis in 54%.
At the opposite end of the list are countries whose citizens have fewer problems accessing the websites of foreign gambling industry operators. Only 7% of gambling establishments block Icelandic citizens from accessing their sites. Residents of New Zealand, Austria, Australia, Argentina and Sweden have no problems accessing the pages of most foreign online casinos.
Online gambling accessibility rankings
To quantify the accessibility of online gambling to residents around the world, researchers have introduced an indicator called the Gambling Accessibility Rating. In it, the team combined survey data from different countries, bringing them to a common denominator. All the results were consolidated into one table.
The maximum score is 1,000 points. The ranking was based on the following six factors:
the country's citizens can play online casinos without restriction – 500 points
land based casinos allowed in the country – 100 points.
permitted online casino operators – 100 points.
the country does not prosecute gamblers for betting in foreign casinos – 100 points
regulatory agencies do not require ISPs to block foreign gambling sites – 100 points
Country that does not require banks to block financial transactions related to online gambling – 100 points.
If all these indicators are put together, a single ranking of the attitudes of different governments towards online gambling in general and online casinos in particular can be obtained.
According to the results, the worst country in the world in terms of the availability of online gambling is the United States. The United States received only 311 points out of 1000. Gamblers living in Iran and France fared slightly better, with those countries getting 407 and 412 points respectively.
The top scorers are Chile, Andorra and Venezuela. They scored more than 960 points out of 1,000.
It is worth noting that the ranking did not include such a notion as Internet accessibility in general. Many countries included in the top ten rankings of online gambling accessibility cannot boast of broadband Internet access, even in the largest cities. That is, citizens of these countries have no problem betting at almost any online casino, as long as they can find an access to the Internet.
The Online Gambling Accessibility Ranking is a good indication of the possibility of betting at online casinos, rather than the popularity, per se, of online gambling in each country.